Detail-Oriented Solutions
Our design and engineering team aims to make your concepts a reality. We can come up with efficient plant layouts with the right elevation, systems, and equipment.
To achieve that, our professionals will work closely with project architects, engineers, and maintenance managers. So, you can be sure that we'll give you only accurate results and bring your plant to life.
Once your design plan is finalized, we will then proceed to the next phase of your project. Our experienced custom fabricators will work on your specifications in a safe and efficient manner.
We can take on any project whether it is a simple work table or a complex turnkey, such as a multi-level conveyor system. So, you can trust us to meet your requirements.
We understand that uncontrollable factors like new construction, weekends, holidays, or total plant shutdowns can lead to major project delays. Due to this, our team always aims to complete every phase of your project on time without compromising quality.
As an industry leader in food-grade designed machinery, we constantly evaluate our designs. Our manufacturing company specializes in open frame machine construction and has eliminated hollow structural stainless steel in our equipment.
With this, you can be confident that every equipment we provide you with is up to date and meets food safety standards.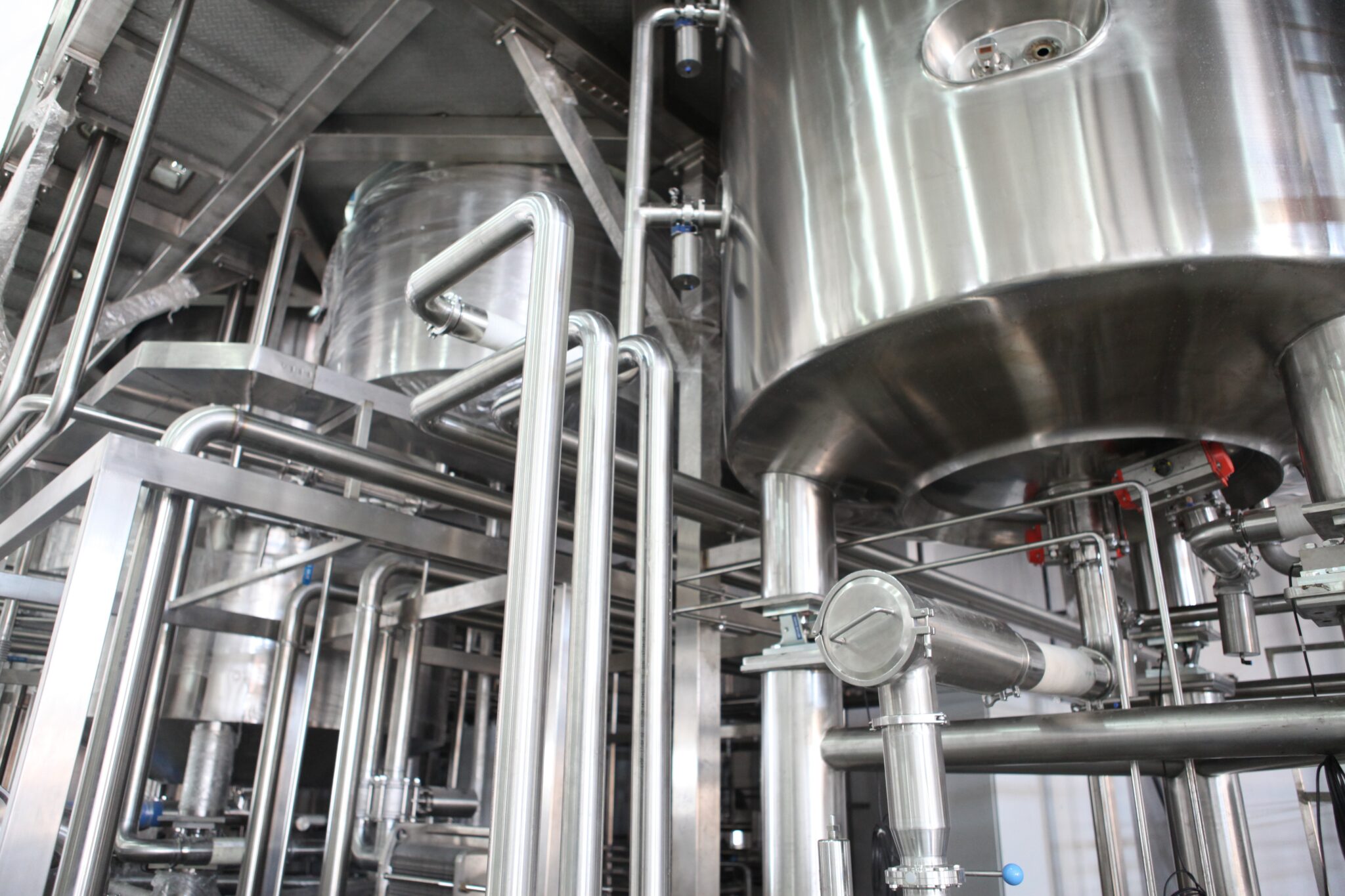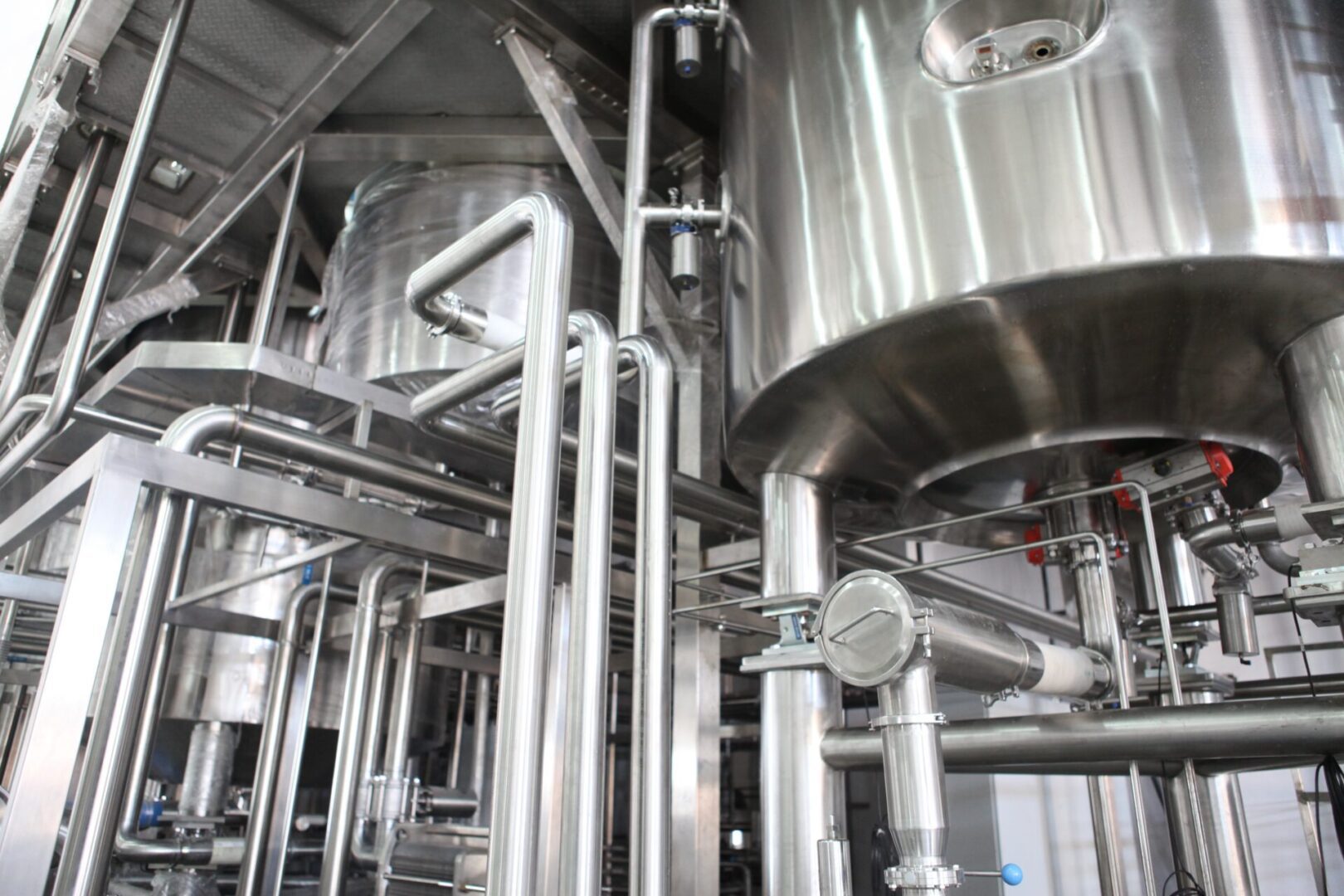 We can offer comprehensive project quotes for stainless steel process piping in your mechanical projects. Our piping services and products cover the following:
High-Pressure Hot Water Piping

Sanitary Food Process Piping
We can build and deliver all sorts of conveyor systems and products from the simplest to the most complex kinds. Out excellent conveyor designs include:
Automated Conveyor Systems

Food-Grade Conveyor Systems
Metal Detector Conveyor With a Reject Feature
Our manufacturing experts designed our metal detector conveyor with a metal detector head. It uses an electromagnetic field to detect metal in any product.
This type of conveyor has a retractable section of the belt for rejecting products. This feature can be configured with a push/pull or pneumatic reject.
We designed our metering conveyor to give you control over your product flow rate to your production lines. You can fill the hopper with your product as well as periodically start and stop the conveyor. This lets you "meter" the product flow in the process.
Product Inspection Conveyor
We made a product inspection conveyor with a lighted unit that makes it easier to see objects that do not meet your process criteria. The lighting below shines through an opaque belt while the suspended lighting floods the inspection area.
This particular conveyor is great for sorting your products' size, damage, or grading.
Full/Empty Box Conveyor Packout Station
Our Packout Station is designed as a unit to efficiently organize and converge three manufacturing operations. It covers the stages for finishing your product, preparing an empty box, and carrying the box packed with your product.
Cone/Trussing Line Conveyor
Our conveyor cone lines are made to offer continuous processing of a chicken's upper half. With a main conveyor and cone attachments, it allows the manual removal of the wings, breasts, and tenders.
It can also have supporting attachments such as cutting boards, trim conveyors, and ergo stands.
Product Transfer Conveyor
This product is our company's standard conveyor model. It allows the organized transferring of products from one point to another.
This is typically an incline conveyor with a dip tank built near its front. The dip tank is usually filled with a water mixture where your product can be submerged. It is then lifted out and allowed to drip dry before proceeding to the next process.
Our manufacturing team takes pride in this particular design. We created this to feed full boxes to tape machines or labelers for product inspection. This conveyor can also be used as an overflow mechanism inline during downtimes in operations.
Our spur conveyor is designed to merge two lines into one. You can use this to cut equipment costs by feeding two lines into one before metal detecting or palletizing.
Manufacturing Equipment and Platforms
We offer a variety of machinery that make your manufacturing operations more organized and convenient. Our selection includes the following:
Crossover USDA Grading Stand

Ladders With Safety Cages
Crossover USDA Grading Stand

Ladders With Safety Cages
With our superb manufacturing solutions, you can improve your business operations and productivity. Reach out to us at HCB TPMC Inc. in Springdale, Arkansas to learn more about our business.